Dapp Games
November 18, 2022
131 Views
With the wide expansion and recognition of the blockchain sector, new and more innovative concepts are making their way into the market. These concepts primarily ride on the basic idea of facilitating and rewarding the consumer sector. Decentralized applications, or Dapps, is also an extension of a similar thought process. Their decentralized nature helps them to cut the role of a middleman, as they run on a peer-to-peer blockchain network.
These Dapps are completely open-source and are not supervised by any controlling authority or a regular entity. The records and data for a Dapp are always public, and it makes use of a cryptographic token to secure the network. Dapps have become a major hit in recent times. They have several exciting aspects that make them an automatic choice for users.
Dapps have revolutionized the gaming industry with their wide usability. They are a way of rewarding gamers and consumers in cryptocurrencies for their contribution to the network. Dapp games have modernized traditional video games with the essence of blockchain to empower gamers and players. They are now popular among users as they earn rewards and contributions consistently in their leisure time.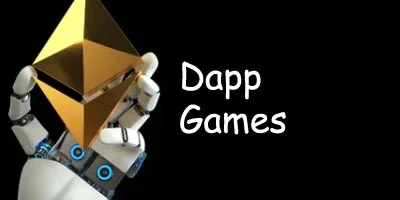 What are Dapp games?
Gaming is a widespread industry, and thus, it has a lot of room for innovation. Similarly, Dapp games are video games that help a player or gamer earn rewards. These rewards carry a real-world value and can be exchanged for assets. Many hardcore video gamers do not fancy the idea of dapp gaming, as they believe it mixes gaming with commerce and the corporate world.
Previously, gamers and players used to make money by selling game items on different unofficial marketplaces. However, with the incorporation of blockchain and NFTs, the whole concept has undergone a complete overhaul. Now players mint and earn NFTs through games. These NFTs are proof of one's ownership and cannot be copied or replicated. Users can hold, sell, trade these NFTs to earn rewards inside or outside of the gaming platform.
These NFTs have significant real-world value. This is something that was not possible for regular traditional games. Players can also sell and trade in-game items for fiat on NFT marketplaces. Thus, Dapp games enable players and consumers to monetize their playtime. They have an opportunity to earn real money for their contributions to the network.
How do Dapp games work?
With the development of Dapp games, players have also started earning benefits. Previously, only game developers enjoyed financial perks. However, it is a two-way road now. Dapps have incentivized the playing hours of gamers by adopting a play-to-earn model. People are rather familiar with the use of blockchain technology in app creation and information exchange. However, the creation of games on the blockchain has also grabbed their attention in recent times.
In Dapp games, the digital assets owned by a player remain under their ownership. They can treat them in any way of their liking. Users can also earn NFTs and crypto tokens through staking. Most of the games that are built on this model will offer you any of these assets. Games built according to the principles of the metaverse also allow users to buy and sell virtual plots. All of these assets are stored on the blockchain. Thus, they are secure and only owned by the individual themselves. No developer has any claim to ownership over the assets. This is why these games are truly decentralized.
Can you make money playing Dapp Games?
The number of players and gamers that have become consumers of the Dapp gaming world is increasing day by day. It is a fact that people are making loads of money by playing dapp games. The world of GameFi has completely revolutionized the video gaming arena. Also, gaming is a passive hobby for so many people. It has turned into a multi-billionaire industry with a valuation of over $300 billion. These numbers are not stagnant as the players onboard are constantly increasing.
The trend of earning through these games is gaining more hype. However, gamers should conduct their own research before diving into the world of Dapps. By choosing the right game, and correctly investing their time and resources, you can surely make a considerable amount through Dapps.
In several Massive Multiplayer Online (MMO) games, players can collect in-game objects. They can earn these by completing tasks and challenges. They can also acquire loot boxes, and customize their characters. With the incorporation of blockchain technology, all of these in-game collectibles can be transferred in exchange for digital currencies and NFTs. Thus, the coins earned through this can be converted into fiat from any cryptocurrency exchange. There are tons of examples where players have made Dapp games a constant part of their earning lifestyle.
How to choose the best Dapp Game?
There are hundreds of Dapp games that can be chosen by players to start their gaming careers. However, it is critical for them to choose the best-suited one. Firstly, an individual should familiarize themselves with the basic concept of Dapp games, rewards paying mechanism, and other such aspects. Every game rewards its players in different styles. Thus, it is imperative for players to pre-decide their goals and then opt for a game.
Moreover, to make an entry in any Dapp game, a user is often required to buy a starter pack with cryptocurrency. The entry cost usually varies with respect to every game. For example, to gain access to Axie Infinity, the most popular play-to-earn game, users should have at least 3 Axies. But for other games, players do not need to make a purchase to start. But they have to spend a case to get access to premium features.
Best Dapp Games to make money
There are over 400 dapp games and each of them is distinctive in its own way. Therefore, finding the best-suited game is the key for a player. Users can conduct research on CoinMarketCap and DappRadar to get an insight into GameFii marketplaces to determine the right gaming platform based on users and volume. The total number of active dapp games has increased by a staggering 91%. The number of unique wallets that are interacting with gaming-related smart contracts is also increasing massively.
There are so many popular Dapp games to opt from. However, Axie Infinity tops the list in terms of users and trading volume. The Pokémon-style battling game was initiated in 2018, and it consists of cartoon creatures called Axies. These Axies are represented as NFTs, and each of them is distinctive in its own strength, features, and characteristics. Players of the game earn Smooth Love Potion (SLP) as a reward for their contribution to the game. Also, Axie Infinity Shard (AXS) tokens are earned and used to vote on decisions for the future development of the game.
Axie Infinity is a popular game across the world. It has a credible reputation across the globe which makes it a good choice for gamers. However, it is hard for players to start their careers at Axie as they must purchase three Axie NFTs. Nonetheless, Axie is also planning to launch its free starter Axies to benefit players that are unable to start because of their limited finances.
In new gaming projects, Aave is coming up with plans for Aavegotchi. Another anticipated project is Ubisoft Quartz which will facilitate the players. FTX is also said to proceed with more projects in the Dapp gaming world. Bored Ape Yacht Club has announced its own play-to-earn game in the coming months. More and more games are making compliance with the metaverse. The gaming platforms of the Sandbox and Decentraland are gaining much attention from gamers. These credible and reliable projects will be serving a large part of the Dapp game community.
Step-by-step How to start playing Dapp Games
The most active platforms that are used in building Dapp games are Ethereum, EOS, and Tron. Nonetheless, with the increasing number of Dapp games on the market, users should be taught how to play different Dapp games. There are a few steps that should be taken care of by every player and gamer in the Dapp gaming world.
Setting up a meta mask
Meta mask plays an incredibly important role in helping users to connect with Dapp games. It is a browser extension that links users and their wallets. Meta mask extension can be easily downloaded on any browsing platform, including Google Chrome, Firefox, and Opera. Meta mask manages Ethereum and allows you to send and receive Ether for the dealing Dapps.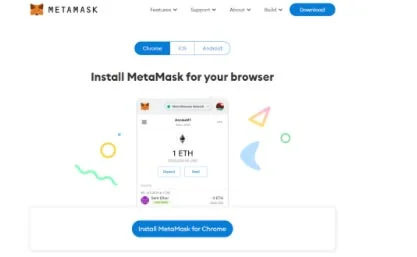 Install Meta mask.
Click the fox icon in the top right corner.
Accept the terms and conditions.
Create a new Ethereum account to send and receive ether.
Create a password for your account to start the meta mask.
See and choose from the list of networks to get dummy ether to test demo games. You can use the Ropsten test network to gain access to Dapps.
Save the 12 words key to retrieve your account in case of forgetting the password.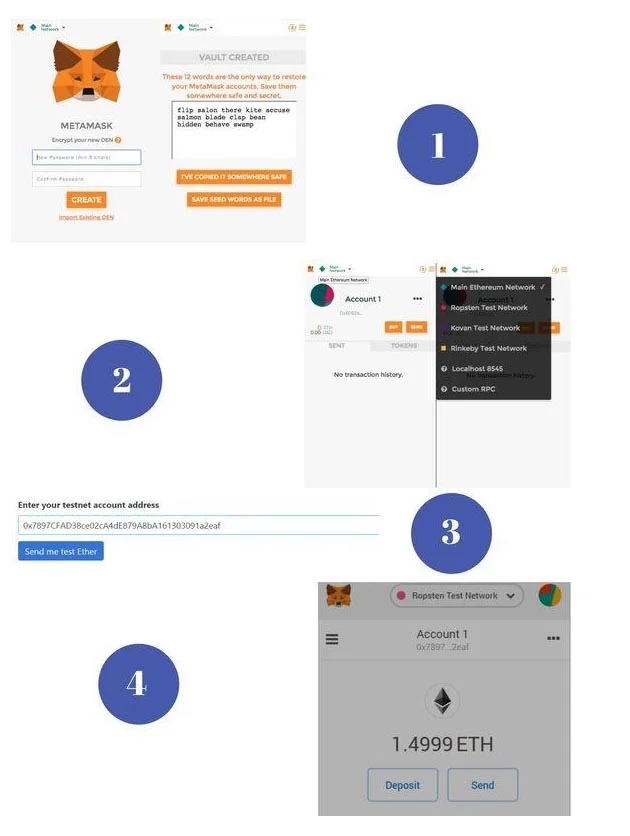 Steps to play Dapp games
The below-mentioned steps are generalized and can be different for every Dapp game.
Choose your avatar and select your turn.
Your meta mask should fetch your account address and ether balance.
Fix the bit amount and click to start.
You and the computer will have alternative turns to play.
If you win, you collect your ether. If you lose, you lose the ether too.
Conclusion
Dapps Games are becoming a new sensation as they join the world of blockchain and metaverse with the gaming arena. There are a bunch of popular Dapp Gaming projects that have gained a lot of traction from the consumer sector. This has hyped the sector as more and more people get to know about them. With more projects on the cards, the Dapp gaming sector is looking to thrive in the coming times.
However, for new users and gamers, it is essential to consider the risks associated with the rewards earned from these games. By having a better grasp at the concept, these gamers can have a more sustainable shot at building a career in Dapp games.
Dapp Games FAQ
What are Dapp Games?

These decentralized application games pay and reward gamers for their contribution to the network. They help in monetizing the playing hours of users.

How do they work?

Gamers are rewarded with tokens, NFTs, and collectibles that can be traded and exchanged for various digital assets. They can then be converted into fiat.

Can we earn money through Dapp Games?

Yes, users can earn a considerable amount of money by investing their time and resources in different Dapp games. They can also upgrade their characters to earn more rewards.

What are the most popular Dapp Games?

Axie Infinity is the most popular and in-demand Dapp Game. The Sandbox and Decentraland are receiving the spotlight lately

Is Meta Mask necessary to play Dapp Games?

Yes, Meta Mask links the wallets of the user for the exchange of assets and rewards.