Dapp Games Explained
With the wide expansion and recognition of the blockchain sector, new and more innovative concepts are making their way into the market. These concepts primarily ride on the basic idea of facilitating and rewarding the consumer sector. Decentralized applications, or Dapps, is also an extension of a similar thought process. Their decentralized nature helps them to cut the role of a middleman, as they run on a peer-to-peer blockchain network.
These Dapps are completely open-source and are not supervised by any controlling authplinority or a regular entity. The records and data for a Dapp are always public, and it makes use of a cryptographic token to secure the network. While gambling DApps are getting incredibly popular these days, we know what you'll find even more interesting – online Dapp games!
Without any further delay, let's jump straight into it to give you a thorough explanation of what you can expect out of these games and how they work for crypto players.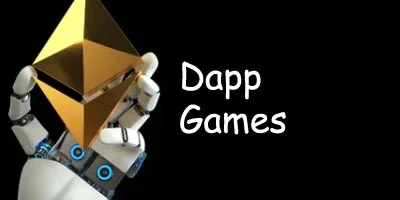 What Are Dapp Games?
Dapp gambling games are a unique new take on the crypto gambling industry's gambling variations, and if you have a crypto wallet, let's just say that these games are much more profitable than regular slots and RNG-operated software. We know that's a big statement, but give us a moment to back it up a bit.
Dapp games make a great new way for players to enjoy something different and unique in the iGaming world that's honestly become pretty similar regardless of the platform you choose to gamble at. So, seeing something innovative and new feels pretty good, but that's not all there is to know about Dapp games.
It's also important to grasp the concept of provably fair gambling that most Dapp games are featuring, and the sooner we get into it, the better it is for you. For now, let's think of it this way – Dapp games are online gambling games that allow players to enjoy much more fair gameplay, transparent payouts, and live data tracking.
How Do Dapp Games Work?
With the development of Dapp games, the online gambling field has completely been renewed as we witnessed quite a few impressive new perks. Here's a brief overview of how these games work and we'll get into more details later on while explaining:
You join a Dapp casino
Play a provably fair game that operates on blockchain
Both client and server seed is available on the blockchain
Smart contracts execute game rounds in real-time
All the winnings are paid out to the player accordingly to the provably fair algorithm
So, the first step is to pick a preferred gambling site, and our choice of recommended decentralized gambling Dapps can help you with that. Once you join the site and make a crypto deposit, you'll become eligible to take part in a game round. Now, let's say you are playing a round of decentralized crypto Keno.
Everything from the number selection to the draw round is completely random, as ensured by the provably fair algorithm. This means you can play without having to worry if the casino has kept a higher house edge on the game or if you are truly getting fair treatment. You can even use a hash code and the client/server seed to verify the game's fairness, and that's what we like the most about these games.
Difference Between Dapp Video Games and Dapp Gambling
The number of players and gamers that have become consumers of the Dapp gaming world is increasing day by day, so it's important to note the difference between regular video games and gambling Dapps. For Dapp video games, the world of GameFi has completely revolutionized the video gaming arena. Also, gaming is a passive hobby for so many people. It has turned into a multi-billionaire industry with a valuation of over $300 billion. These numbers are not stagnant as the players onboard are constantly increasing.
The trend of earning through these games is gaining more hype. However, gamers should conduct their own research before diving into the world of Dapps. By choosing the right game, and correctly investing their time and resources, you can surely make a considerable amount through Dapps.
In several Massive Multiplayer Online (MMO) games, players can collect in-game objects. They can earn these by completing tasks and challenges. They can also acquire loot boxes, and customize their characters. With the incorporation of blockchain technology, all of these in-game collectibles can be transferred in exchange for digital currencies and NFTs. Thus, the coins earned through this can be converted into fiat from any cryptocurrency exchange. There are tons of examples where players have made Dapp games a constant part of their earning lifestyle, and you can see from this example how these differ from gambling Dapp games.
Brief History of Dapp Games
Dapp games and gambling have been here for years now, but one could say that it truly took off in 2018. Since then, we've seen the online gambling venues get updated for more and more provably fair and Dapp games that are much more convenient for players than regular casino releases.
Some of the first Dapp games were pretty plain and simple, from Crash to Dice, and Mines. However, these days we have more complex games like QuantumX where you choose your own avatar and path out of two paths with multiplier rewards that also contain bombs that lead to a losing round if you step on one.
So, it makes Dapp gambling much more interactive and fun, and you can also chat with other players in-game to make it even more engaging. We are certain that more and more games will pop up in upcoming years, but here's a list of the most popular ones currently just so you can keep track of these releases:
Crash
Dice
Mines
Plinko
Coin Flip
Hi-Lo
Roulette
Blackjack
Moon
Mini slots
How To Choose The Best Dapp Casinos?
Before you set out to explore the world of gambling Dapps and Dapp games, you need to understand how to find good value in these sites and games particularly. By that, we mean picking the sites that will give you the biggest selection of Dapp game releases along with lucrative offers to spice things up and a few other benefits like loyalty schemes and tournaments.
In our opinion, here's a list of the best Dapp casino sites you can play at in 2023:
We didn't just explore these sites and their brands but we also played for real money deposits here to give you the best idea on which sites to join and how you can get the most out of them. The first thing you'll need to check is the fairness and gaming licenses to make sure you are making the absolute best choice.
Some of the reliable certificates you can trust include eCOGRA, iTechLabs, UKGC, MGA, and Kahnawake Gaming Commission licenses. However, things are not the same with crypto sites since the blockchain technology and provably fair gaming software can even compensate if hte site has, let's say, a Curacao gaming license and make it a good choice regardless.
Next, we take a look at the site's choice of gambling Dapps to see if it offers enough gaming options, since some only offer games like Crash, Dice, Plinko, or Hi-Lo. After that, we consider the bonus offers to ensure you get a nice crypto boost right off the bat to play provably fair games with a much higher rate of success.
Finally, you'll need to set up a wallet to join a site and make a deposit so your crypto balance gets going. We'll help you with that as well since we use our real-money Meta Mask accounts to make deposits to gambling Dapps on the ETH network, and we'll teach you how to do the same.
Setting Up A Meta Mask
Meta mask plays an incredibly important role in helping users to connect with Dapp games. It is a browser extension that links users and their wallets. Meta mask extension can be easily downloaded on any browsing platform, including Google Chrome, Firefox, and Opera. Meta mask manages Ethereum and allows you to send and receive Ether for the dealing Dapps.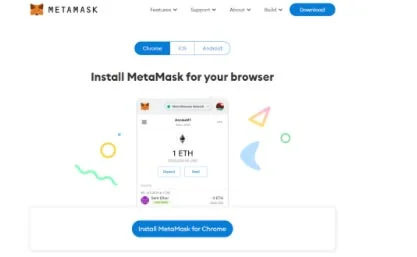 Install Meta mask.
Click the fox icon in the top right corner.
Accept the terms and conditions.
Create a new Ethereum account to send and receive ether.
Create a password for your account to start the meta mask.
See and choose from the list of networks to get dummy ether to test demo games. You can use the Ropsten test network to gain access to Dapps.
Save the 12 words key to retrieve your account in case of forgetting the password.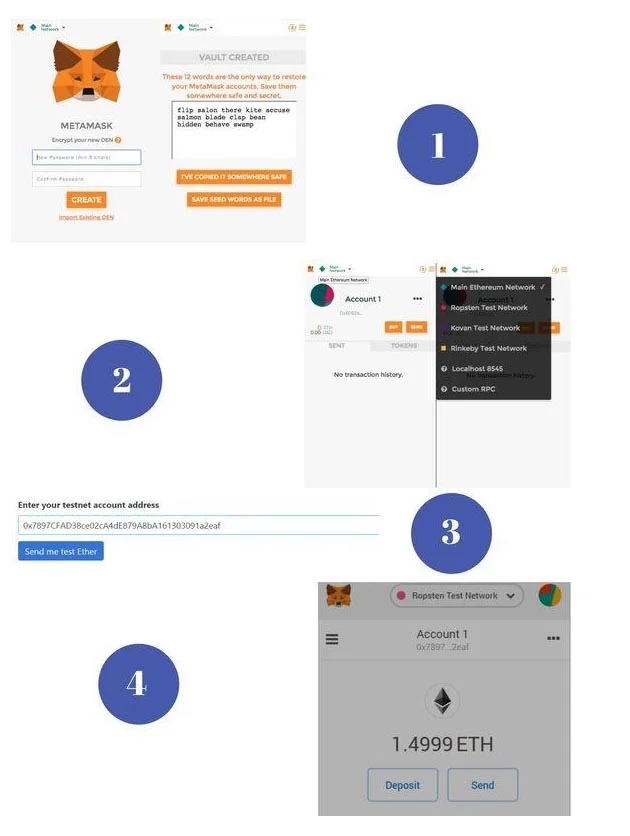 Benefits of Playing Gambling Dapp Games
Along with all the benefits offered by gambling Dapps in our recommendation, there are also all sorts of benefits provided by these games themselves. Let's go all over these benefits to help you make up your mind on the best type of casino games to play with your hard-earned crypto coins, shall we?
Increased Privacy
One of the best things about Dapp games is that you can play with crypto coins and that means you get increased privacy and anonymity when playing in comparison with regular casino games that require exposing your banking details to a site. Of course, a site should never disclose these details to a third-person entity, but scams have happened before and it's best to play it safe.
Higher RTP
Unlike regular online casino slots and similar games, Dapp games often come with much higher RTP that goes up to 99% for some Plinko and Coin Flip games. You can also often set up the preferred volatility of the game, just like with Plinko grid adjustments, which is simply impressive for most players, and guarantees more fun at a lower cost.
Modern Technology
We mentioned the QuantumX game before and it's simply amazing to see how iGaming field takes a different turn than with regular slots and casino games. So, we suggest you explore these games as we get newer updates by the day and you shouldn't miss out on the action offered in the latest Dapp games.
Approved for Fairness
Finally, it's a good thing that you can enjoy a provably fair experience on these sites as most of the games operate on a provably fair algorithm. This means that each game round is 100% random, fair, and aligned with the stated RTP and other game metrics. In other words, there's no chance for players to be tricked or scammed by the site, and this simply makes things easier for all of us.
What are Dapp Games?

These decentralized casino games are gambling releases that operate on blockchain and provably fair gambling algorithms for increased fairness and transparency.

How do they work?

Dapp games can be played on any major Dapp casino that offers crypto games like Crash, Dice, or Mines. You can verify each game round's fairness by using the client seed and server seed provided by the algorithm before and after the game round takes place.

What are the most popular Dapp Games?

The most popular Dapp gambling games are Crash, Plinko, Dice, Mines, Hi-Lo, and Keno.

Is Meta Mask necessary to play Dapp Games?

Yes, Meta Mask links the wallets of the user to the site's account wallet for easier deposits.