99% RTP Slots – Complete Guide [2023]
In 2023, genuine slot enthusiasts have more than 10,000 available online slots to choose from, and things can get pretty messy if you can't decide on the best one to play. While we won't tell you what the best slots out there are as we'll leave it to your personal preference, we know what kinds of slots are most exciting to players wanting to play it safe – the 99% RTP slots!
If you are looking to reduce the risk and maximize your profits while still enjoying some amazing online slot action, these are the games you should be looking for. Since there are so many slot games out there, we'll make that task easier for you through our complete guide on the best slots with the highest possible RTP, and we'll even give you short reviews of our favorite picks along the way!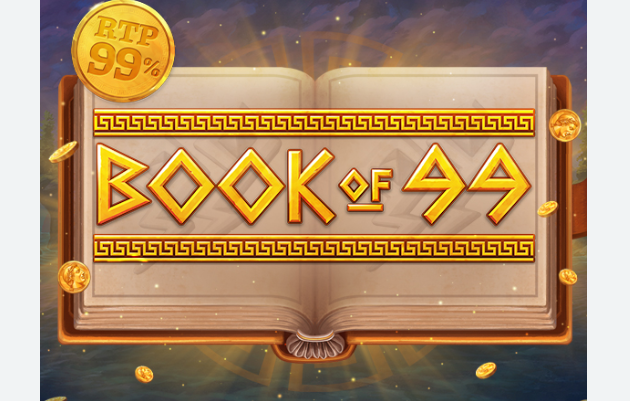 What You'll Learn From This Guide
Best crypto casinos where you can play 99% online slots
The essence of 99% slots and their benefits and downsides
Short reviews of our favorite slot games with the highest possible return rates
The meaning behind high RTP and its relation to slot volatility
Best Casinos For 99% RTP Slots
Before we kick things off, let's first focus on the best gambling DApps where you can play 99% RTP slots in 2023. It's not as easy as it seems to find a site that not only offers high-return slots, but also cares for its players with exciting welcome bonus offers, complete anonymity and safety, and a variety of weekly reloads.
So, here's a list created by the Dappcasino.io experts to make your search easier, as we've already tested all of the following sites with our real money deposits:
Filters
What Are 99% RTP Slots?
If you are new to the online casino field, you'll first need to have a bit of background on these games before we dive deeper into the best 99% slots. So, let's start with the RTP which is a return-to-player ratio that differs from one game to another. For online slots, it's mostly between 92% and 99%, and in this guide, we'll focus on the latter type.
However, you must understand the relevance of the RTP when choosing your preferred high-return slot. Essentially, the RTP dictates the average return rate of a game within 100 made spins. So, if your bet size is $1 and you make 100 spins, the estimated return of a 99% slot should be $99. That way you would still lose that one dollar, but remember – these are just average figures.
You can end up winning thousands of dollars within the first 100 spins that you make in a game, or simply lose most of your $100 balance while playing the first 100 spins. It all adds up to the average return rate that can be calculated within a longer period. So, let's say you've played a slot for a longer period like 24 hours straight (just as an example) – then it would mean you'd probably win back 99% of your made bets.
So, what does that have to do with those 99% RTP slots we've mentioned? Well, it means you have a higher chance of at least returning those 99% of your bets made in a game than if you've played a lower-return slot. In other words, playing a slot with the highest possible return rate maximizes your winning chances while also minimizing the chance of you losing all of your balance in a longer period.
Benefits and Downsides Of 99% Slots
Before we get to the most important section that's the reviews of our favorite high-return slots, let's first focus on the pros and cons of these games. As you can assume by now, there are many more positive sides than negative ones, but it all depends on what you are looking for as a player. So, here's a brief overview of the main pros and cons:
Pros:
You can minimize the risk of losing while playing these games
It gives you a more stable curve of win/loss ratio so there aren't major surprises there
It's easier to meet wagering requirements for casino bonuses by playing high-return slots
You can expect more base-game hits while playing these games
Lower slot volatility also means less chance of "dead spins"
Cons:
High-return slots often have lower maximum win potential
You may not expect to hit win multipliers worth thousands of your bet sizes
As you can see, playing these games comes with a fair share of benefits and just a few downsides. However, some players may find the lack of max win potential crucial when choosing their games. That's why we also need to address the concept of slot volatility and its relation to the max win and the RTP of the game so you can get a clear picture and choose what works best for you.
Slot Volatility, RTP, and Max Win Potential
The volatility of a certain slot game stands for how stable the game is in terms of winning and losing potential. For instance, if you play a volatile slot, it means you can expect to win more in case a max win hits, but there could be way more dead spins along the way and it's difficult to predict how the game would act.
On the other hand, low-volatility slots are often predictable in terms of the base game since you can expect to win most of your bets back during the base sequence. These are also the games with higher RTP, but the max win potential is the one that suffers in this case. So, there's basically a selection of two different slot types you can play.
The first type you can choose includes high-return slots like the ones discussed in this guide with up to 99% RTP and low volatility which means lower potential. The second option would be to go for volatile slots that may have an RTP as low as 92%, so that means you can expect to lose more of your balance in the long run, but there's a larger max win potential. So, if you get lucky, you can win way more with volatile slots, but consider that those wins aren't that common and that's why 99% of RTP slots are so popular among players who don't like risking it too much and enjoy playing it safe.
Top 5 Best 99% RTP Slots To Play In 2023
Well, we are finally there – in this section, we'll give you a brief overview of what to expect out of each of the games listed as the best online slots with 99% RTP in 2023. Since we'll be giving you short reviews of the top 5 games, here's a complete list of all the 99% slots available on the current market since you may end up picking a game from our honorable mentions:
Book of 99
Mega Joker
Gold Digger Mines
Aztec Gold Megaways
RYSE Mighty Gods
Ugga Bugga slot
1429 Uncharted Seas
Fruity Beats Extreme
Goblins Cave
Tropic Reels
Now let's get into the most exciting games that we've played for real money and tested the features so that you won't have to bother testing the games yourself.
Book of 99 Slot
The first game on this list has been discussed over and over again by online slot experts since it's simply the best 99% RTP slot out there. It features well-known game mechanics including expanding symbols which most players are familiar with, so it gives you that sense of certainty while playing. While that basic gameplay and high RTP surely are comforting, there's much more to the game than meets the eye.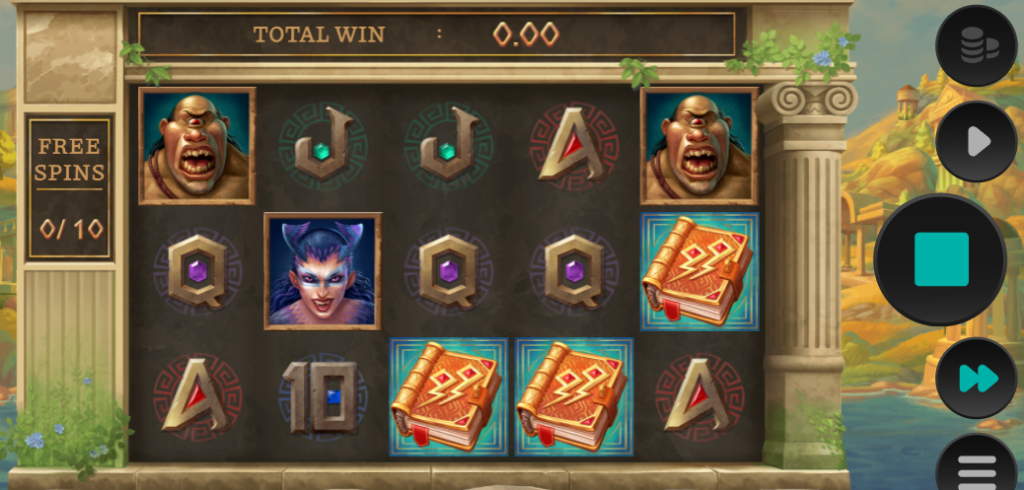 The game has been made by Relax Gaming, one of the best online casino software providers out there, and features the "Book" scatter symbols that trigger the bonus round. During the base game, book symbols are also wilds which means they replace any other symbol within the winning combination, giving you even more chances of winning.
However, the true fun begins with the bonus round and it takes landing three book symbols to initiate it. If you can't land the three book scatters, you can also collect 99 books during the base game and each spin counts to unlocking the bonus round. Once you are there, you can get an expanding symbol and whenever it lands, it expands to cover the entire reel it was on. So, landing five of any symbol will result in a full-screen win and it's no wonder the game has such high RTP considering all of its winning possibilities.
Mega Joker
This one is yet another exciting 99% RTP slot with gameplay mechanics that are a bit different this time. This one is made by NetEnt and features 3 reels with 5 pay lines in what seems to be a classic Vegas-themed one-hand Jack slot. However, there are various winning possibilities here as well regardless of the game's classical appeal.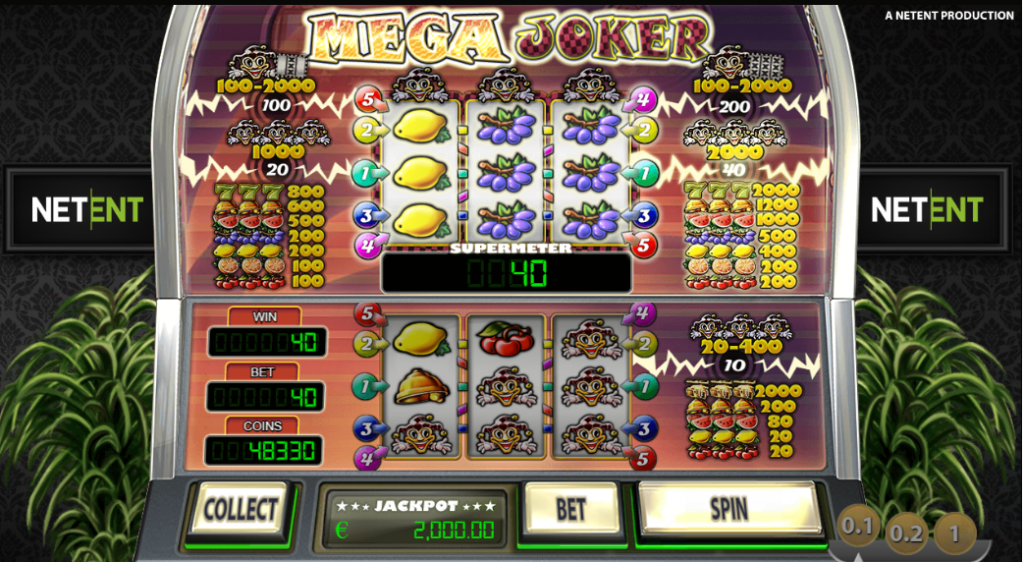 The game features a "Super Meter" feature that can be used to double down on all of your winnings. As soon as you land a winning combination, you should be able to use the Super Meter to risk the winnings and gamble to win more. As the meter scale fills up, the higher it goes the bigger your winnings will be, and you can also win a major jackpot for landing all 9 Mega Joker symbols across the reels!
Fruitty Beats Extreme Slot
This one even has a higher RTP of 99.08% which is splendid in the world of online slots, but that's not all that's special about the Fruitty Beats game. The slot has 25 pay lines and it has a special wild feature. It may not have a bonus round, but you won't need that one in this game since the base game is pretty exciting itself.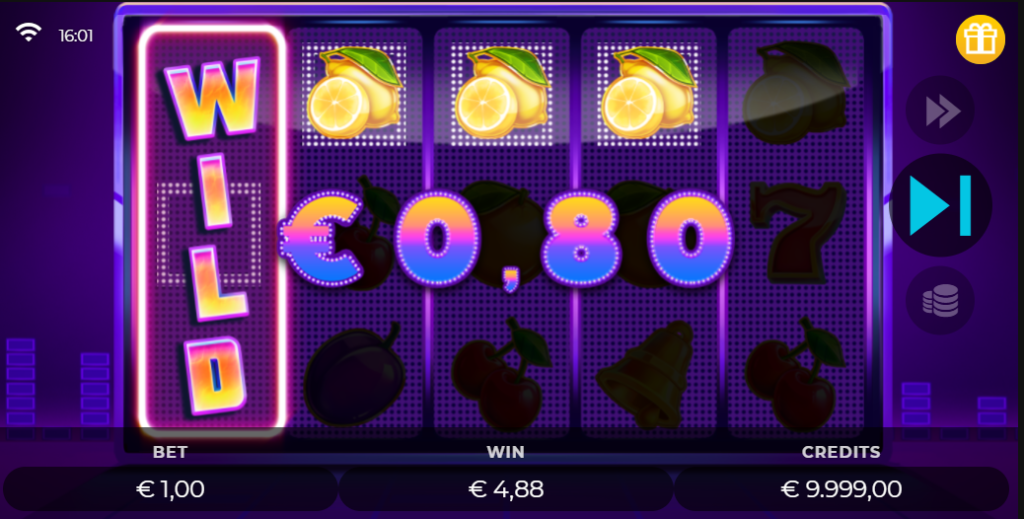 The roaming wild feature is active on each spin and you can either land a single wild symbol or get an expanding wild that spreads to fill up the entire reel if you get lucky enough. It's enough to simply land five matching fruit symbols across all five reels for a big win, or you can hit the sevens which are premiums in this game for a higher return.
Ugga Bugga Slot
This next one is where things start to get really funky since you get to enjoy a classic old-school slot appeal. The Ugga Bugga game features pretty unique mechanics with the "Hold" feature that occurs on the first reel. This way you can get a re-spin and hope to hit matching symbols across all the other reels, and the game has quite a few extra features.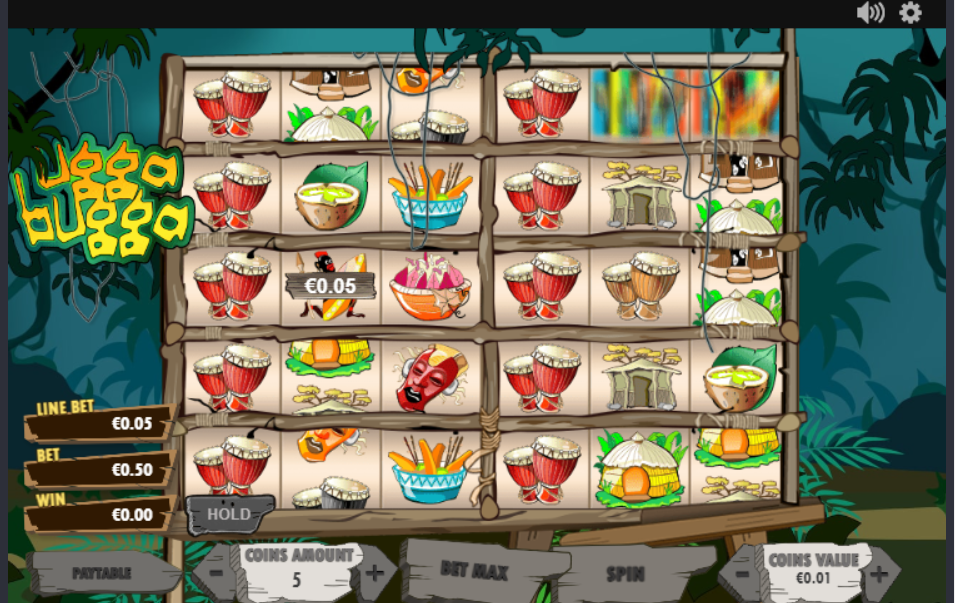 You can also get an x1000 progressive jackpot prize or a max win of x250 during the base game for a single-line hit. While that's impressive on its own, the game also features wilds and multiplier symbols that help elevate your winnings even more.
Tropic Reels Slot
For our final pick, we've got the Tropic Reels slot which is an impressive 3-reel slot with 5 pay lines and an amusing tropical classic slot theme. The game also features multipliers and wilds, while the bonus round can be triggered by landing three sun symbols that act as scatters. Overall, the game is exciting enough to be a good choice for a high-return slot with its interactive graphics and expanding features.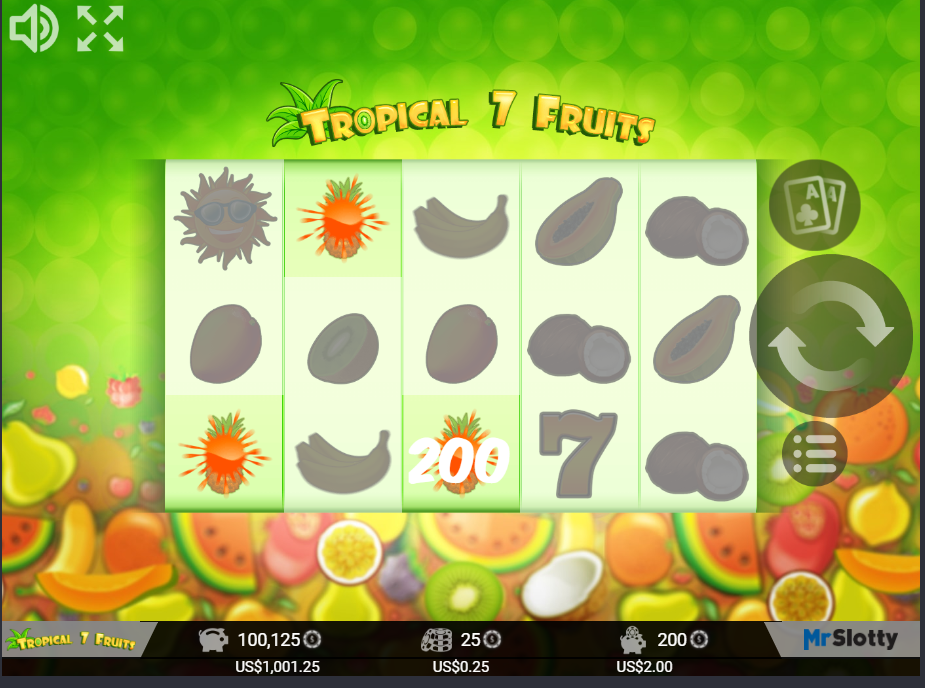 Overall, the fruit theme never gets old and we hope that this guide has given you a lot to think about when it comes to choosing a perfect 99% RTP slot along with the RTP-to-volatility connection.
99% RTP Slots FAQs
What are 99% RTP slots?

The 99% RTP slots are online slot games with the highest possible return rate of 99%.

What does the 99% RTP mean in a slot?

The 99% RTP means that the slot pays back 99 out of 100 bets made on average. Of course, that figure can be either higher or lower depending on your luck, but the RTP still stands for long sessions since the casino has a 1% house edge on these games.

Where can I play 99% RTP slots?

You can play 99% RTP slots on online casino DApps recommended and tested by our team, so make sure to check our list of the best casinos with 99% RTP slots.

How much can I win on a 99% slot?

The RTP of the game has nothing to do with how much you can win, so some games offer a max win of x1000 of your bet size, x2000 of your bet size, or even higher depending on the slot.