VPN Gambling
Did you travel abroad and suddenly realize that you couldn't access your gambling or sports betting site? VPN gambling involves using Virtual Private Network that allows you to spoof your geographical location and gamble online. You can bypass your blocks on geo-restricted gambling and sports betting sites with VPN gambling.
Best VPN-Friendly Casinos
Numerous online casinos allow using VPN. More specifically, Crypto casinos typically allow sports betting through a VPN. Some of those VPN online casinos accept only cryptos. We encourage you to visit the sites and check properly before placing your bet.
Can I Use A VPN To Gamble Online?
This one is a pretty common question that online players have, and there are two sides to the story. Let us elaborate on that one for a bit, since it can be the key to understanding VPN gambling and how it works. The first thing we'll say is that you can easily use a VPN to play on online gambling sites and it's not illegal to use the VPN itself.
However, there are some other rules and guidelines in place that you'll want to stick with, and there are two main types of these – country's specific laws and gambling restrictions, and T&Cs that the operator site itself sets in place. For instance, gambling regulations in Canada and the US were pretty strict before, and while they are slowly starting to let go of all these rules, it's still not so easy to find legal sites to play at in these states.
So, we don't recommend you to use a VPN to access a gambling site in countries with strict restrictions and where it would be against the law to play with IP address that's located in these countries, regardless if it's a VPN-generated one or your genuine IP. On the other hand, some sites specifically state that they don't allow players from certain countries, and using a VPN may get you overcome that obstacle.
However, there's another problem in place here – when the time comes to withdraw the winnings, you may not be able to do so if the site strictly forbids players from those countries. We know it sounds pretty serious, but don't worry – our team just wants you to be safe out there and get the best gambling experience, so we'll tell you when it's safe to play with a VPN as well.
However, you should ensure you aren't against any local or international law. Hence, we implore that you use VPN to access only geo-blocked but legal sites. Anything against that may land you in serious trouble with the governing authorities. When we say geo-blocked, that simply means that the site may not operate in a certain region, which doesn't mean that the authorities in those regions are placing legal restrictions on players that use a VPN to join such a site.
It must be mentioned here that many online gambling sites are geo-locked. And prospective players can't create or access their accounts from certain countries or states. UK's Betfair, Canadian-based Bovada, New York, and Nevada are typical examples of sports betting sites with geographical location restrictions.
Amazingly, VPN can help you get over that geo-locked without hassle. You can choose a server location to access geographically restricted content using a VPN. VPN does that by simply masking your IP address and replacing it with one from the country of your choice. It is super easy.
Is Gambling With A VPN Illegal?
Though you may occasionally bypass blocks with a VPN, the majority of the betting sites don't allow gambling with VPN. But since you may travel abroad, where your favorite betting site is restricted, and you don't want to miss a special offer, then you can easily get away with it occasionally with VPNs for gambling. We must mention that if anyone bets regularly using VPNs, especially from geo-locked countries, they will most likely be banned if caught.
So, the bottom line is – it is legal to play with a VPN, you just have to wisely pick your location and the sites while having in mind all the regulations of the countries where you may be located (or where your IP address is located). It takes some thinking before you embark on such a demanding task, so let us give you a helping hand here.
Why Use A VPN When Gambling And When is it Safe?
There are two main scenarios when gambling with a VPN is completely safe and legal. To help you avoid getting into trouble with local gambling regulations or having issues withdrawing your winnings, we'll briefly explain each of these with a focus on the benefits you may gain from this approach:
Using a VPN to access a VPN-friendly site that doesn't operate in the country of your location
Using a VPN to gamble in countries where gambling is legal, but games from some providers aren't available
The first one is pretty simple – you won't be breaking any laws here since you can double-check if the site is VPN-friendly. If it is, you can access those sites that are simply not available in your region for one reason or another. However, the key thing here is to draw the line between sites that aren't available in your region and those that are restricted by the governing body of that specific region.
For instance, you may not be able to access Stake.com casino as a US player, since the legal regulations in the US forbid players from playing on off-shore casinos like this one that aren't properly regulated under the local governing bodies. Still, you may be able to access a site from countries with not-so-strict regulations in place if the site simply doesn't offer hosting for those particular countries and is VPN-friendly.
The other scenario includes using a VPN (once again on VPN-friendly sites only) where the operator may offer slightly different games than for some other regions. This can happen for a number of reasons, including the software providers not having the license to offer games in particular countries. In this case, you can safely use a VPN to find your favorite games without much struggle or thought on legal consequences.
Casinos Accepting VPNs for Online Gambling
In theory, you can access any sports betting site with VPNs for gambling, but there are some exceptions for real money gambling. Research shows that many online casinos don't allow VPN use in their terms and conditions; this doesn't mean you can't browse through the sites or even place bets with the online casinos through VPN, but you won't be able to withdraw your winning earnings. Though many online casinos restrict their players from real money through VPN, some operators provide safe gambling worldwide, even with VPN connections. You can withdraw your winnings from these casinos even with a VPN connection.
So, the key takeaway from this is to never play on sites that don't allow VPNs since you'll be risking your profit and even the initial deposit that you make which could be lost without any way of retrieving the funds.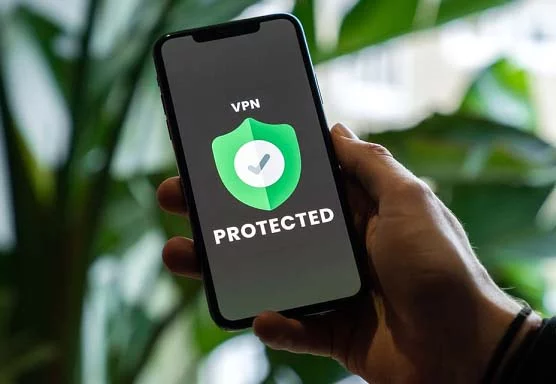 Our List of the Best VPNs for Online Gambling
We know how confusing things may look when it comes to VPN gambling, which is why our team of dedicated gambling experts wanted to give you a few key points on the best VPNs to use. These are in our humble opinion some of the best options to use with a focus on your browsing safety and the security of your information that may be exposed when gambling with a poor-quality VPN:
ExpressVPN
ExpressVPN is one of the all-time best VPNs you can use and therefore makes a perfect option for online slot lovers. It features more than 2000 servers based in more than 100 countries which is one of the best things about it. Still, there are a few other important things to have in mind, such as the fact that it keeps no traffic logs (no one can see your traffic action details), and it features security protocols and split-tunneling which boosts your safety when browsing geo-blocked casinos. We realize you are more interested in what it can do for your gambling routine, but these specs are important as they help keep you safe while browsing and ensure that you aren't exposed to any sort of threats.
Pros:
Over 2000 server locations for easier browsing
Makes it easy to access online casinos within seconds
Sets up a VPN address in less than a minute
Can be used on both Android and iOS mobile devices
Cons:
Some team members behind the site were faced with legal actions but it had nothing to do with the reputation of the brand
Higher monthly subscription costs when compared with other options
NordVPN
If you want a VPN with reliable user support, NordVPN could be a perfect match for you as it offers a 24/7 live chat support team. Hence, you can always reach out to them when you get stuck. That's just the beginning of it, since NordVPN is one of the best options out there, sharing the top spots with a few other services like ExpressVPN or PIA. To make things better for you (or should we say safer), this VPN offers a "kill switch" which enables you to instantly cut the connection at any point. It also has more than 5000 server locations and safe tunneling connections which means no one will be able to enter your browsing logs.
Pros:
Immense selection of IP address locations
Industry's finest security protocols
Kill Switch option included
Responsive customer support team
Cons:
Static IP addresses
You may need to do some manual software upgrades
Private Internet Access
Private Internet Access offers the most reliable VPN security features for betting apps. It also features the mentioned "zero logs" policy and includes the fastest connection times we've seen when compared with all the competitor options when connecting to sites from our list of best VPN casinos. It also uses multiple secure channels to make your browsing even safer, so no data can be leaked or exposed on sites. As for the connection locations, you can choose from hundreds of safe browsing locations and make use of some features that only this VPN brings and that convinced our team it's the ultimate option for VPN gambling, as we'll list below:
Pros:
Features an integrated ad-blocker
Advanced options include the kill switch and secure split tunneling for safer browsing
Open-source VPN which means it's completely transparent
Easy to set up on any mobile device
Low monthly subscription costs
Cons:
May not have as many server options as NordVPN and ExpressVPN
Private VPN
Private VPN is one of the best VPNs for gambling. It is pretty fast and ensures users' privacy with great unblocking capacity. It's also based in a "no data retention" area like Nord and features more than 200 locations for setting up a safe IP address. It also has all the perks like most of the other ones on this list including the split-tunneling and safe browsing protocols with a no-logs policy, and is pretty affordable as well.
Pros:
Safe browsing locations from over 200 locations
Fast connection times
Secure protocols in place
Easy to use even for beginners
Cons:
The support team may need some more time to respond
SurfShark VPN
SurfShark has all your desired features and is very affordable. Its adblocker, obfuscated servers, and unlimited simultaneous connections features rank among the best. It also has a kill switch and servers from more than 60 countries all over the world with more than 1500 server locations you can choose from. Also, SurfShark's obfuscated servers are among the industry's finest in terms of safe and secure gambling, with an accent put on preventing any DNS leaks.
Pros:
SurfShark VPN has more than 1500 servers you can connect to
Top-notch security protocols in place
Affordable yearly subscription plan
Easy to use for novice gamblers due to user-friendly interface on mobile devices
Cons:
It may take a bit longer to establish a VPN connection
Free VPNs for Gambling
In the player community that our team is also a part of, we've seen a fair share of debate on whether it's better to use a paid service or a free VPN for gambling. In that light, here are some of the best free VPNs that our team was able to find that work great for browsing online casinos:
AtlasVPN – This VPN is a free service that features high-end security protocols and safe browsing that's on par with most of the paid VPNs we've listed before. However, there's a catch – this VPN only allows 3 address locations in the free version, so it's still worth getting the full version to enjoy a seamless gambling experience.
Proton VPN – As another premium free VPN, Proton offers exceptional services with split-tunneling and other secure browsing functions. Once again, it works much better and faster in the paid version, so we have to say you may need to turn to paid services if you wish to get the most out of it.
Still, that doesn't mean you'll just be throwing your money away in a pit – most paid VPNs like Nord and PIA offer a trial period during which you can test the application to see how it works for you. There's a money-back guarantee of 30 to 45 days with each of these, so we recommend using that guarantee to find the one that works best for you. We recommend getting a full version just to make sure that there's a VPN address location that suits your needs and that you get access to all the security protocols for safer gambling.
What's The Best Casino For VPN Gambling?
To give you a taste of what it's like to enjoy a VPN gaming experience, we'll tell you all about it on the example of one of the best VPN casinos out there – the BC Game Casino. This site accepts players from a wide range of different countries and regions, but if you can't access it the traditional way, using a VPN like PIA, Nord, or ExpressVPN could help.
This site is home to more than 8000 casino games and a wide range of BC Originals which are provably fair games you can play exclusively on this site. You won't have to worry about getting your withdrawal and obtaining the payout funds in your wallet while playing with a VPN, and there's also the "Lucky Wheel" promo you can use to get daily prizes. You can check our full BC Game review to get to know the main details about the site in more detail, and take a look at the complete list of the best VPN casinos recommended by our experts for more options.
What To Look For In A VPN?
In the end, it all fits in two key things when discussing the whole subject of VPN gambling – picking the right VPN and making sure you are using it to play on a VPN-friendly and legal site. Still, if you don't have any prior experience in using VPNs to play casino games online, you could probably use a few pointers on picking the best possible option.
So, here are some of the factors that you should pay attention to when deciding on the best VPN for your gaming needs:
Monthly subscription plans
Security protocols used
Mobile Optimization
Number of server locations
No-logs policies
Kill switch options
Server speed
To get the biggest bang for your buck, you should make sure that there's a convenient monthly subscription plan and a money-back guarantee in place so you can test the VPN's performance for gambling and get an affordable plan for monthly payments. Also, you should check the split-tunneling options and other security protocols that the VPN has to ensure that you won't be tracked and maintain your security at the highest level.
You should be able to use most VPNs from a mobile device, but it's worth checking that just in case, as well as the number of server locations. We suggest you stick with VPNs with hundreds of different options, and check if there's a "no-logs" policy in place.
VPN Gambling FAQ
Can I use VPN to gamble online?

Yes, you can. Please see the list of casinos that accepted VPN above.

Is gambling with VPN illegal?

Some casinos do not accept VPNs for gambling. It is always smart to double-check it with the casino.

What is the best VPN for Gambling?

There are many of them but one of the best is Private Internet Access (PIA).

Do online casinos track your IP address?

Yes, most online casinos are required to keep track of your IP address so the governing bodies can get all the information in case there needs to be an audit or other form of inspection.

Can you play slots with a VPN?

Of course, you can play all sorts of video and progressive jackpot slots with a VPN, and it's just important to select a decent VPN-friendly casino and pick a reliable VPN for that cause.

Can I use a VPN on mobile?

Yes, it's possible to use a VPN for online gambling on mobile since most of the best VPN services out there offer mobile apps for Android and iOS devices.