The Ultimate Guide To No KYC Casinos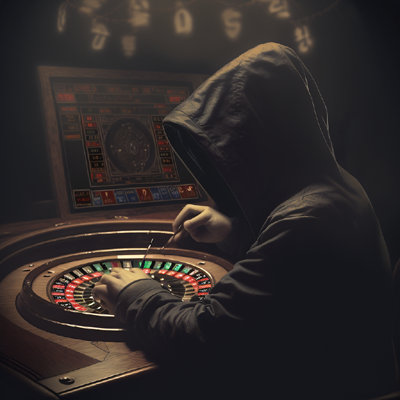 In the online casino world, things are advancing rather rapidly with the latest innovation trends. So, you've got loads of options to choose from starting with live online casinos, decentralized casinos, and crypto casinos. Still, there's one confusing term that you may be hearing a lot about as a player – no KYC casinos. No KYC casino can help you stay anonymous and enjoy a swift gaming round without having to disclose too many of your details. Even so, there are a few ups and downs, so let us guide you through the terminology and benefits of this new casino type.
Best No KYC Online Casinos
What Is A No KYC Casino?
Before we get into the topic, let's clarify the meaning of "KYC" both in the online casino world and in general. The short form of the phrase "know your customer" reflects the verification of a casino account by players.
This term is also present in other spheres, and it also includes knowing the personal information of customers. Of course, the casino site isn't using your information without your consent and for any shady practices. It's just a common way of player registration and a confirmation of your identity, especially when it comes to scheduling withdrawals from the site.
So, what does it all mean for you as a player? Well, no KYC casinos don't require you to register with all the essential information that other casino sites regularly require. That means you won't have to provide your ID, driver's license, or any other documents while making a withdrawal.
This makes the gaming experience more anonymous, and you also have a lot to gain when it comes to the protection of your personal information. While no KYC casinos are still in development, there are various such sites where you can play and grasp the benefits.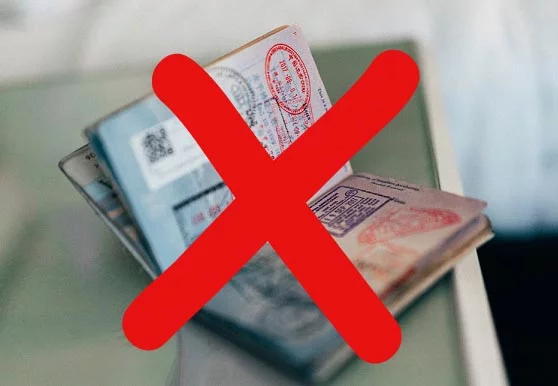 Pros And Cons Of No KYC Casinos
By the sound of it, you may assume that a no-KYC casino is the best thing that could happen for your gaming. However, there are some drawbacks to such sites as well, so take a look at the advantages and disadvantages of these sites below.
Pros:
No ID or identity verification required
Lower chance of identity thefts during cyber attacks
Instant payment processing
Lower payment fees
No verification delays when scheduling withdrawals
Cons:
No KYC casinos may operate on unregulated markets
Not as many no KYC sites are available as traditional casinos
Getting Started At A No KYC Casino
Well, now you know a bit more about the background of no KYC casinos and how they work, as well as their highlights and flaws. However, there's much more to it than meets the eye, especially when it comes to choosing the right one where you'll play.
Don't worry, though – if you are just a newcomer to the online casino field, we'll show you how to get started and play at these casino sites without providing your personal information.
1) Find The Right No KYC Casino To Play At
As you might have guessed, it's not enough to merely pick any no KYC crypto casino and settle with it in a long run. Sadly, many shady sites trick players into thinking they are legit. The good thing in this scenario is that you will either way not be willing to provide any banking info or personal details, to begin with.
However, you have to remember that the time will come when you'll want to make a withdrawal, and if the site is shady, it may involve further complications.
It's always best to stick with our recommended no KYC casinos or pick other legit and prominent sites you know are fair towards players. You should always look at the casino license before you wager your hard-earned bucks on a casino site.
2) Create Your Username And Password
Having in mind that there will be no registration process needed to play at no KYC casinos, you will have to set up your account's username and password. It's perhaps a bit similar to having an account, only this time you won't have to go through verification and submit your ID.
Some casinos will even let you play without any password configuration, and it's mostly for no KYC crypto casinos.
3) Read The Terms And Conditions
You may not like this part as much as spinning the reels of your favorite online slot, but it just can't be helped. It's always better to go through the terms and conditions of a casino site you plan on joining before even placing any bets.
This is even more important for no KYC casinos, since these sites may include some specific betting limits or similar rules. Also, you may only be able to deposit in crypto, or with other payment methods designated by the operator.
It's also worth going through the betting limits, since not all no KYC casinos may be suitable for high rollers.
4) Check The Wagering Rules And Bonuses
Like traditional online casinos, no KYC casinos also include some wagering terms and bonus terms. It's always best to check these out before playing, just so you can know what to expect. It's a sort of an unwritten rule that these sites provide catchy offers to players.
If it sounds too good to be true, it doesn't necessarily mean it's a scam. Moreover, the growth of no KYC casinos depends on the player base, so they do what they can to keep the players engaged.
That's why you might stumble into even more convenient casino bonus offers on no-ID casinos when compared with regular online sites.
How To Find A Good No KYC Casino
We know, you'd like to find the best no KYC casino out there and get all the benefits like the latest games and top-notch bonuses. Still, it's not so easy, and we already mentioned that there are far fewer casinos of this kind when compared with regular online casinos.
Because of this, it's worth knowing how to pick the right casino from the list of no-verification sites. We'll give you a hint on places where you can start looking, and you can always use our list of best no KYC casinos at the top of this article to help you decide.
Check The Casino License
This is a tricky aspect of finding a decent no KYC casino since many of these sites operate in unregulated markets. That's because no authorities can hold them accountable in case of any suspicious activity of players or suspected money laundering.
Consider The Software Providers And Casino Platform
Another way you can see whether a site is legit or not is through the games in its collection and the platform itself. Sometimes, casino operators rely on white-label solutions and complete casino platform companies to provide the site's layout and operating mechanism.
Several prominent organizations offer complete casino platform solutions like SoftSwiss. These companies do their due diligence and research of the casino brand inquiring about their services.
Due to their great reputation, casino platform solution companies wouldn't partner up with shady sites, so that's a decent indicator of the site's value and fairness.
On the other hand, you should also check the casino software providers involved with the site. If the site offers games from reputable providers like Microgaming, Pragmatic Play, Play'n GO, Relax Gaming, or Push Gaming, you will know it's a safe place to put your money at stake.
Read The Player Reviews
After going through the licenses and casino platform solution providers, it's worth checking the player reviews. These are the reviews left by players who have already participated in online gaming on the site you are considering playing at.
You can visit different online casino forums, and try sites like TrustPilot or Consumer Reports to get insight into the gaming experience you can expect from the site. Of course, you have to bear in mind that different players might have different experiences from the same site. So, player reviews may be just a bit less reliable when compared to other options like checking official casino licenses.
Why Play At No KYC Casinos?
No KYC Casinos have a lot of benefits when compared with traditional online casinos. To put it simply – it's the beauty of not having to bother with complex verification processes that makes these sites stand out.
They work on basis of "Pay and Play" casinos, which makes joining the site much simpler. On top of that, all the payments are processed swiftly without excessive fees. You also get to enjoy the safety benefits, since it's much more difficult for hackers to access your banking details.
Of course, not everything is soo great, but the drawbacks of no KYC casinos are mostly in their low number when compared with regular casinos.
No KYC Casinos vs Standard Online Casinos
When it comes to drawing the line between regular and no KYC casinos, it takes knowing a few key facts before making the decision. First, the major advantage of casinos that require no verification is that you don't have to provide your details and expose them.
It's fast and easy to play on these sites, but it may be tougher to find sites regulated by the renowned gambling authorities. In addition, many sites claim to use the no KYC policy, and yet are scam sites that you should avoid. So, it all comes down to finding the best site that can be trusted so you can play with peace of mind.
You should have in mind that most no KYC casinos mainly take crypto coins for deposits, but it's also possible to find sites that accept credit cards. All in all, standard online casinos offer a wider selection of payment methods, but that's not a big difference for crypto players.
Final Thoughts
Well, the journey through the essence of no KYC casinos and their benefits and flaws certainly left an impression on you. Ultimately, we hope that this guide provides the right steps for finding legit and reliable casinos with no verification so you can start playing ASAP.
Feel free to use our list for examples of the best no KYC casinos, and make sure to consider the key factors when choosing the best site for your gaming style.
No KYC Casino FAQs
Can you play at online casino without KYC?

Yes, you can. It simply means you won't have to send ID documents to them.

Are no KYC casinos safe?

Yes. These casinos can be just as safe as a regular licensed online casino as long as you're playing at a reputable site.

What is KYC?

KYC stands for "Know Your Customer". Meaning, the casino needs your ID document in order to process any withdrawals.

What are no KYC Casinos?

Casinos where you don't need to send KYC documents when making a withdrawal.

I am from the USA, can I play in no KYC casinos?

Yes, you can! Check our homepage for more info.

Can I withdraw without sending id documents?

What if no KYC casino still will ask for my KYC?

This is very unlikely, they ask for it if they believe you're a fraudster and e.g. open multiple accounts or do bonus abusing.

Can I play with FIAT too?

No, these are crypto casinos without KYC.