A Guide to Crypto Wallets & Reviews – What Are Crypto Wallets?
November 23, 2022
272 Views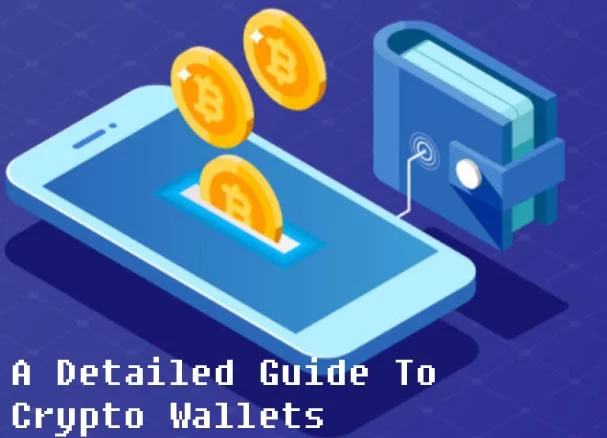 No matter how rich you are, you simply just don't walk around with cash in your hand. Unless you don't take personal security seriously. Common sense dictates that you should store it somewhere. For real cash, we use purses, wallets, and even banks to keep the money safe. What about cryptocurrency though? How do you safe keep something that doesn't physically exist?

This is where Crypto Wallets come in.

Crypto Wallets are a secure piece of technology that keeps your cryptocurrency safe. You can use these wallets to send, receive and store multiple coins.
According to the definition on Binance:

"In short, a crypto wallet is a tool that you can use to interact with a blockchain network. Various crypto wallet types can be divided into three groups: software, hardware, and paper wallets. Depending on their working mechanisms, they may also be referred to as hot or cold wallets."
Now that we have the general idea of what cryptocurrency wallets are, let's delve deeper into its mechanics.
How does a crypto wallet work?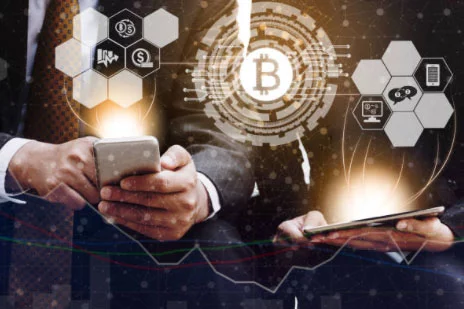 When it comes to the cryptocurrency digital realm, things work a bit differently. You can't store something that doesn't exist physically somewhere. There can't be a 'bag full of crypto' like a 'bag full of cash'.
So what does one do about cryptocurrency?
For cryptocurrency, the blockchain holds transactional record information and details like the private and public key that controls the funds. This means cryptocurrency isn't actually 'stored' on the wallet, but the wallet provides a mechanism to interact with the blockchain network. These wallets carry enough information to differentiate account holders, receive and send cryptos, etc. One needs to understand coins never really leave the blockchain network, they just keep getting transferred from one location address to the next considering who owns the funds.
A crypto wallet address is just like a bank account number. People will need your wallet address to send you money and as a real bank account number, no two wallet addresses are ever the same. All of them are a unique alphanumeric string of upper and lower case alphabets and numbers.
This alphanumeric string of addresses identifies the specific location on the blockchain where the cryptocurrency has to be sent.
Always remember that sharing a wallet address is okay, but never share your public or private keys. If that happens, someone can easily use your private keys also referred to as 'seed phrase' to access your funds.
How to use crypto wallets?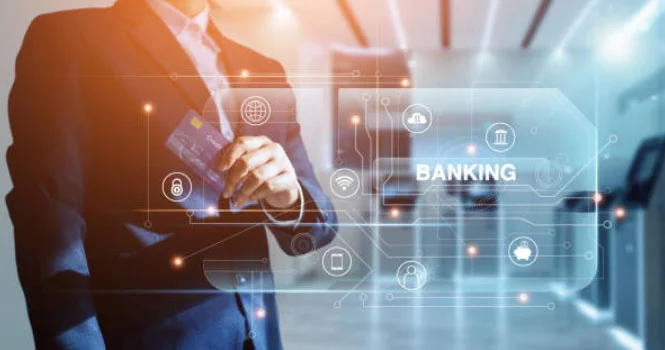 When someone sends you cryptocurrency, they are essentially transferring ownership of the coins to your wallet's address. There is no real transfer of any coins. A transaction is made by recording it in the blockchain. To manage these coins, you need a private key that matches the public address the cryptocurrency was transferred to.
The use of crypto wallets is pretty straightforward. When you send someone crypto or they send them to you they are transferring their ownership of the coins to you. This transaction of the coins is recorded in the blockchain. If you are the likely owner of these funds, you'd have a private key that matches the public address where the cryptocurrency was transferred to on the blockchain and that's how you access it.
How to send the coins through your crypto wallet depends on the kind of wallet you are using. Generally, the interface of such wallets are user-friendly and you have to go through some easy guided steps to make the transfer. You just need to have the wallet address of the one you are sending the crypto funds to. Simply answer the amount of fund you want to transfer and the external wallet address and hit send. Always always remember to double-check the wallet address. These transactions are reversible and in case of minor mistype you can end up losing a lot of funds
Are crypto wallets safe to use?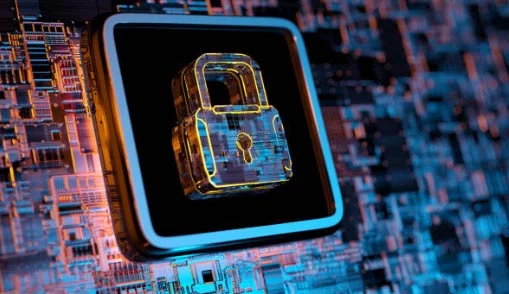 Your money is as safe as your wallet or your bank. The same applies to cryptocurrency. So how safe are these cryptocurrency digital wallets anyway? For the lack of a better word, it depends.
The safety of these wallets depends on the user who manages the wallet. Every wallet comes with a set of private keys that are required to access the funds. If the user loses these keys in terms of theft, fraud, or even one's fault the user will lose access to the funds. Besides this a computer can malfunction, a hard disk crash or a user physically can end up losing a device the wallet is on.
The safety of the wallet also depends on the type of wallet it is. Online wallets are good against hardware corruption or have less risk of getting lost. They though carry the risk of getting hacks the most. If you are using an online wallet make sure you use a good strength password.
Different types of crypto wallets?
Wallets are categorized on their location or storage method. Generally these are the category types:
Hot and Cold Wallets
Much like everything else in this world, wallets too have an online offline category with relevance to Internet Connectivity. If the wallet is connected to the internet, it is considered to be a hot wallet. Hot wallets are somewhat less secure as internet connectivity can leave it prone to hack attempts. Cold wallets are the opposite and are not connected to the internet. They are considerably low risk.
Lot of online platforms offering wallets use a mix of cold and hot wallets where they keep running funds in the hot wallet and store most of the substantial sums in a cold wallet. Cold wallets are hack resistant and more suitable for Hodlers, people who want to hold onto their cryptocurrency. Hot wallets though are easier to access and setup.
Hardware wallets
Hardware wallets are hardware devices that individually handle public addresses and keys. It looks like a USB with an OLED screen and side buttons. It is a battery-less device and can be connected to a PC and accessed by native desktop apps. It cost up to 70-150 dollars, but it is worth it. They have received a mixed response. Hardware wallets have mixed reviews but they are well worth looking into. These devices handle public addresses and keys on their own. They generally look like a USB stick with a screen and operate through their original apps once you connect them to a PC. They can range from $70-$100 and come with various controls and options. They are more secure and easy to carry around. Just don't lose them; cause then your funds will be unrecoverable. Not advisable for beginners though.
Paper Wallets
A Paper Wallet is essentially what it sounds like. It is a piece of paper with QR code and keys printed on it. These codes and keys are used to facilitate cryptocurrency. The paper isn't connected to the internet and therefore once was considered a secure cold wallet form of cryptocurrency storage. Paper wallets were hugely popular in the early years of bitcoins.
Desktop Wallets
Desktop wallets are software that can be installed on a clean system. You must have anti-virus in place to make sure there are no security threats. The good thing about desktop wallets is that they are easy to use and you don't need to involve a third party to store your funds somewhere. It's a neat way to store cryptocurrency and also gives you privacy and anonymity. Always remember to frequently back up your computer to avoid any problems.
Mobile Wallets
Mobile wallets are pretty handy as they can be used on the go easily. They are essentially just like desktop wallets but tailored for your smartphones. Mobile wallets use the QR codes protocol for cryptocurrency transactions. These wallets are more suitable for day to day transaction and for someone who is more frequently receiving and sending money. To use mobile wallets on your device you need to encrypt your device first and make sure it has no viruses or malware as a mobile device is more prone to such attacks.
Web Wallets
Web Wallets are wallets that you can access from internet browsers. These are the least secure type of wallets and are most susceptible to DDOS attacks. They are either hosted or non-hosted. If you have to use this kind go for the non-hosted type so you are always in control of your funds. Web wallets are not to be confused with hot wallets. Web wallets are only applicable for small funds and quick transactions.
Crypto wallets and online casinos & gambling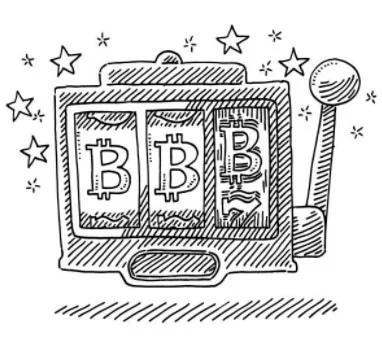 The rise and popularity of cryptocurrency hand in hand led to its popularity in the gambling world as well. Now more than ever, every major poker room, online betting, casinos, sports betting platforms are using cryptocurrency as a cash out choice for their customers. Casinos are rallying people to switch from conventional bank transfers and card payments to more paying with cryptocurrency. This is where crypto wallets come in. You'd need a crypto wallet for the transaction. Cryptos are a much more favored method of payment than traditional banking instruments because cryptocurrency runs on a blockchain peer-to-peer network which is essentially decentralized.
Wallets can be very broadly categorized into two types depending on the ownership.
Custodial
Non-custodial
Custodial Wallets are wallets in which control of the fund lies with the platform that are providing you the wallet service. They are like a third-party holding company. Custodial wallets are easy to use and beginners can benefit from using one. Companies also help with setting up such wallets or any problems that you might run into, only catch is that these companies abide by the anti-gambling law as per the regulation and will have to report your account or shut it down on suspicion alone.
Non-custodial wallets are those wallets where entire ownership lies with you. These wallets are best to use for online gambling or betting apps as you have complete control over your funds and privacy. So if you plan to switch from traditional banking to cryptocurrency for gambling, make sure you use non-custodial wallets.
Best 8 crypto wallets
Ledger nano s
Ledger Nano S is one of the current best crypto wallet options available for a great price tag bargain. It is a hardware wallet which supports lot of different kind of coins. Its shape and size are durable and comes with a user friendly interface.
Product Highlights:
⦁ USB shape and look with sizable screen
⦁ Supports more than 2 dozen companion apps
⦁ Import & export of recovery sheets
⦁ Malware Proof
⦁ Compatible with Windows (7+ versions), Mac (10.9+ versions), Linux or Chrome
Ledger nano x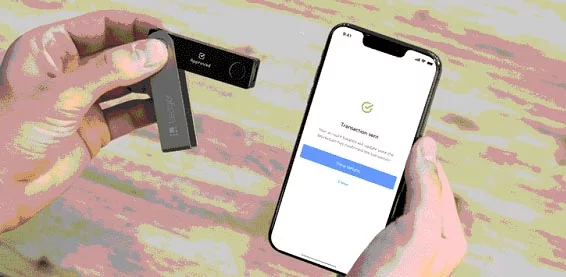 The Ledger Nano X has more memory and is a tad bigger than Nano S. It comes with very handy Bluetooth connectivity and is a great product for handling your coin. It's not very user friendly though. Step and configuration could do with a better user experience.
Product Highlights:
⦁ Bigger than Nano S and has more memory
⦁ Easy to setup and configure
⦁ Compatible user friendly mobile app
⦁ Bluetooth connectivity
⦁ Compatible with Windows (7+ versions), Mac (10.9+ versions), Linux or Chrome
Trezor model t
The TREZOR Model T makes for a great hard wallet option. It comes with a great touchscreen display making it easier to see what operations you are performing. This is an added measure of security where you use the device to enter the key instead of connecting it to the computer to enter the key. It has a USB-C connector that connects smoothly with mobile devices and computers. Easy Backup Capability
⦁ Intuitive touchscreen
⦁ Supports more than thousand coins
⦁ Trusted password manager
⦁ Windows (version 10 or newer), MacOS (version 10.11 and higher), Linux. For smartphones, Android is supported only.
Exodus
With Exodus you can manage more than 100 types of different coins portfolio right from you desktop. Exodus is a desktop wallet that offers lot of various features such as being free, user-friendly, great customer services and lots of visual data analysis options.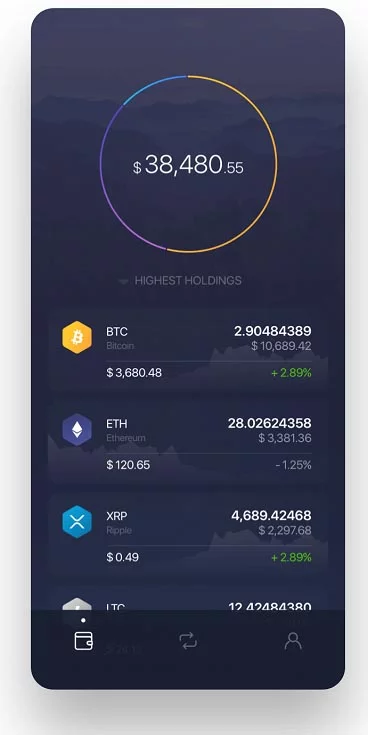 Product Highlight:
⦁ Desktop wallet
⦁ Live chart and portfolio
⦁ Built-in exchange
⦁ 100+ cryptocurrency supported
⦁ Advanced security measure
Keepkey
It is a one of a kind hard wallet. KeepKey takes security of your funds very seriously. The wallet supports 40+ cryptocurrencies and also offers a web based dashboard to keep track of all your wallet information through easy tools.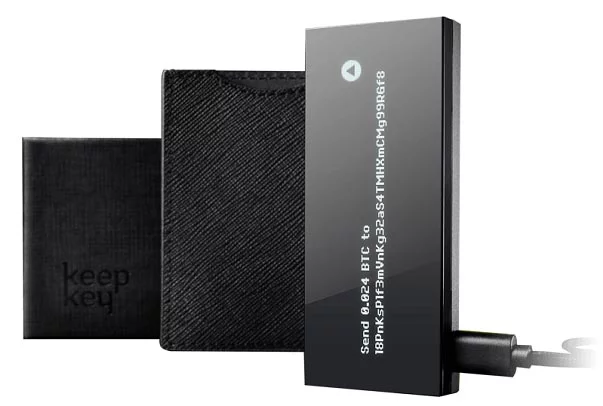 Product Highlight:
⦁ Sleek modern look and display
⦁ Easy backup and recovery
⦁ Effortless exchanges through Shapeshift integration
⦁ Super secure pin-protection
⦁ Customizable transaction speed
Coinbase
Coinbase Wallet is an online wallet very popular as a daily digital currency crypto wallet. The wallet is easy to use and adds more to just the concept of sending receiving cryptos, you can use decentralized apps through which you can buy actual products of crypto. Coinbase wallet is makes keeping cryptocurrency more of a norm.
Product Highlight:
⦁ Easy storage of all tokens in one place
⦁ Decentralized apps compatibility
⦁ Multi-coin support, though still limited
⦁ Enhanced security measures
⦁ Smooth user experience
Binance
Trust Wallet is the official mobile crypto wallet offered by Binance. It is a great smooth app that is secure and easy to use. The app offers a lot of features that are unique like interest earning, credit card purchases and more.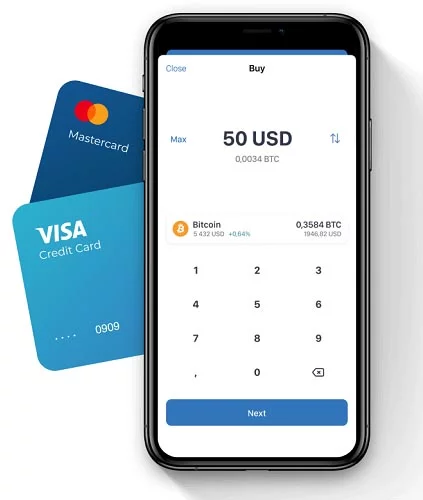 Product Highlight:
⦁ Interest earning
⦁ Crypto exchanges on the wallet
⦁ Trend, charts and data tracking
⦁ Secure wallet protocols
⦁ Purchases through credit cards
Best 7 Crypto casino wallets for gambling
Here is a list of crypto wallets that are best suitable for gambling purposes and keeping your funds safe and private.
Scatter
Scatter is perfect for altcoin users. If you are looking for a safe and easy way to transact some coins using Decentralized app on your mobile devices then this is the way to go. Scatter is recommended if you are more likely to transact in EOS, Ethereum, and Tron. You can find out more about scatter in-depth review, here.
Product Highlight:
⦁ Stable coins collection
⦁ High volume liquidity
⦁ Freedom of asset management
⦁ Secure wallet protocols
⦁ Buy or swap tokens on tokens exchange from the app
Tronlink
TronLink is an ideal wallet for Tron users. It supports all Tron-based tokens and connects seamlessly to Tron Decentralized App's ecosystem. The wallet is custom built for TRON blockchain and offers options that no other similar wallet does. Wondering if TronLink is the right choice for you? Read our review here.
Product Highlight:
⦁ Supports TRC20 Tokens
⦁ Exclusively tailored to TRON network
⦁ Secure Asset Management
⦁ Supports multi wallet accounts
⦁ Ensures data security
Tokenpocket
TokenPocket is another good wallet option if you are looking for something suitable to keep your gambling funds secure. This wallet is non-custodial which means it gives you complete privacy, anonymity and control over your funds.
Product Highlight:
⦁ Open source decentralized wallet
⦁ Offers observation mode to access hard wallets
⦁ Staking reward through mining pools
⦁ Multi-chain wallet for multi coins
⦁ Easy interaction with DApps
Walletconnect
WalletConnect is an open source protocol that helps connect your mobile devices to DApps through interactive desktop experience. This is a much safer way by to connect to decentralized apps by simple scanning a QR code.
Product Highlight:
⦁ Inherently not a wallet, but a connectivity protocol
⦁ Offers better security than browser wallets
⦁ No fees or token
⦁ Opens up a secure way to interact with DApps
⦁ Supported by Android and iOs
Metamask
Metamask wallet is simple and minimalistic wallet that makes the whole process of transacting coins super easy. The screen shows whatever you own along with buttons for sending, receiving of swapping your funds. MetaMask allows a secure connection to decentralized apps.
Product Highlight:
⦁ Fuss free and minimalistic
⦁ Utterly to the point
⦁ Available as browser extensive and mobile app
⦁ Easy way to connect with blockchain apps
⦁ Privacy is priority
Meetone
Meetone is a great digital secure wallet for sending and is also known as Meet.One.Sidechain, receiving and storing multiple chain tokens. It supports EOS, MEET.ONE, Binance Chain and many other similar tokens.
Product Highlight:
⦁ Send, receive multiple public chain tokens
⦁ Supports COSMOS staking
⦁ Blockchain news and annoucements
⦁ DApps compatible
⦁ Authority management of EOS
Anchor
Anchor Wallet is another great option for web-based digital wallet. Users can buy native Anchor tokens(ANCT) and swap it for popular cryptos. You can buy Anchor token with fiat currency through credit card or bank transfers linked with Anchor Wallet. You can also transfer Anchor tokens to other Ethereum based wallets.
Product Highlight:
⦁ Supports EOSIO-based blockchain
⦁ Locally encrypted key storage
⦁ Integration with Ledger Wallets
⦁ Integration with Greymass
⦁ Wallet owners can buy Anchor tokens
How to add funds to a crypto wallet?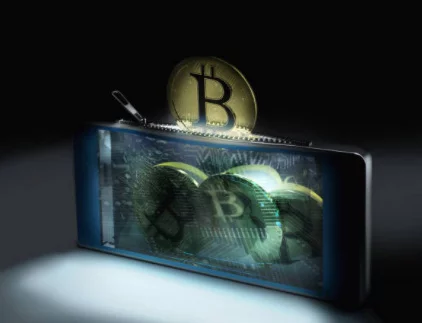 Most crypto wallets don't come with an option of buying and selling coins right on the app or if any of them do they don't have the best of the liquidity or spreads.
To add funds to your crypto wallet you should look into a genuine crypto currency exchange that meets your goals. When choosing an exchange look for:
⦁ tighter spreads
⦁ low deposit fees
⦁ quick registration and verification process
⦁ easy withdrawals
Once you have selected the exchange, gone through the registration and verification process everything else is pretty simple. When you buy digital assets platform offers you the option of keeping them on their online wallets or you can choose to move them to your wallet. The best is if you move the funds to your non-custodial wallet.
To transfer your funds, visit the Wallet tab on the exchange platform and select the coin you want to transfer, enter the external unique wallet address you want your funds transferred to and the amount of funds. Make sure the address is right and genuine. If in case of a mistype your fund can end up going to someone else and the transaction is not reversible.
Some wallets also offer the feature of adding digital assets by purchasing them through credit cards or bank transfers.